WRIGHT WATER POOLS
Wright Water Pools is a locally owned family business specializing in the maintenance of high-end, resort style swimming pool with sophisticated technology. We are the leading choice for pool maintenance, equipment installations, and equipment sales.
Owner and operator, Jeremy Wright, is a Franklin, Tennessee native with over twenty years experience in the swimming pool industry. He realized Nashville was missing a top-of-the-line swimming pool maintenance company, so he developed a team of highly trained technicians and managers. Together they have over forty years of combined experience.
Wright Water Pools is a full-service swimming pool maintenance company servicing the greater Nashville area.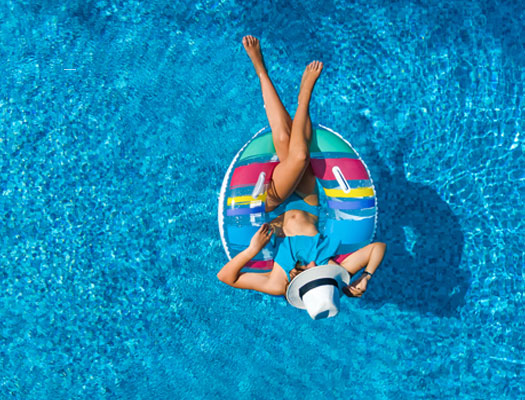 Frequently Asked Questions
How often should I have my pool serviced?
We recommend that you have your pool serviced at least once a week by a professional pool technician. Wright Water Pool's technicians are able to make sure all pool equipment is in good working order. We make sure all chemicals are balanced to ensure you and your family's safety.
Algae develop with three things: warm water, sun, and phosphates. Phosphates are basically algae food. They come from a construction project that puts dirt in the pool, an animal that jumped in, or even too much sunscreen/ body oil in the pool. Wright Water Pool takes care of this problem by offering a seasonal program called PhosFree. We add a phosphate remover to the pool every week to combat algae food development during the warmer months.
What is appropriate water level for my pool?
As long as water is flowing into the skimmer without pulling in air, the water is at an optimal level for the pump to function efficiently.
When do I need to drain and clean my pool?
There are many reasons to drain a pool. These reasons range from safety to cosmetic upgrades. Typically, draining your pool every 5 years is a good rule of thumb. There are several factors to consider such as climate, daily users and type of water. Having a Wright Water Pool's professional can help you determine the best timeline for your pool.
How do I know if my pool has a leak?
Comparing your water bill from the same month in the previous year, or if there is a sharp increase in your water bill from the previous month(s), is the simplest way to determine if there is a leak. You may also consider placing a piece of painter's tape at the water level and waiting a week. If the autofill is turned off and no water has been, but the distance between the painter's tape and the water level has increased, you may have a leak.